Pneumatic Gridshell
Designed at Merge Studio, New York
Location: New York, New York
Status: Speculative
A temporal pneumatic gridshell structure for the nest+m school in NY. The structure is to enclose an existing outdoor basketball court and connect to the existing circulation network of the school while allowing cross ventilation through the interior space.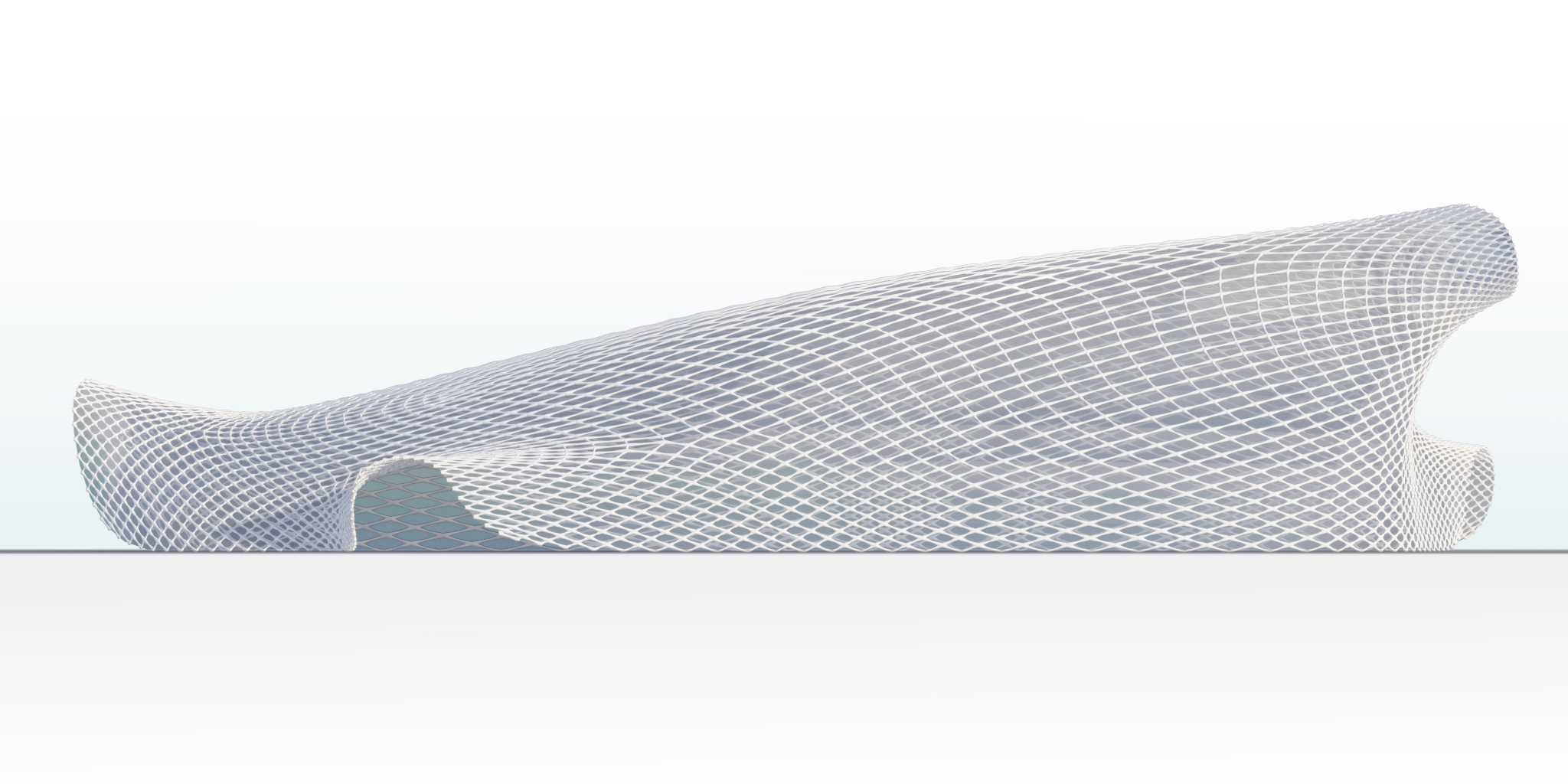 The fabric like gridshell allows strength in the weaving of pressurized tubes that expand a plastic film to form the programmatic spatial need. The pressurized tube grid transitions spacing by responding to the tension within the manipulated surface.